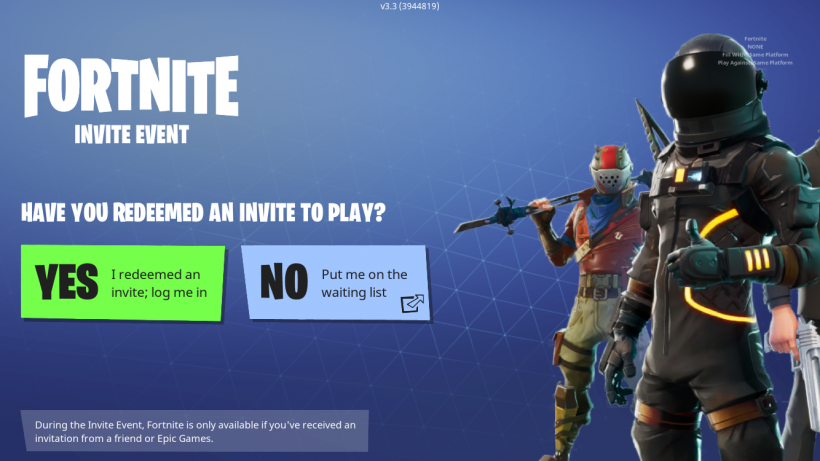 Fortnite is currently the number 1 game on the Apple App Store even though not everyone can play it. As of right now the game is invite only, but people can still download the app on their devices. This has to be the first game to crack the number 1 spot on the App Store without being technically available. Downloading the app brings you to an option screen that asks if you've been invited to play. Selecting "NO" brings you to Epic Games' website so you can join a waiting list.
One of the reasons Fortnite is so attractive to gamers is that it may have solved the pay-to-win problem plaguing free-to-play games. IAPs are primarily for cosmetic items such as different skins and dance moves. There is also a Battle Pass that only grants rewards over the course of a 3-month season. It will remain to be seen if this choice of monetization works for Epic Games and if other titles will adopt it. The mobile version is also the exact same version as the PlayStation 4, Xbox One, PC and Mac.
The game is being rolled out slowly as the servers can handle the influx of players.
Originally planned as an iPad game before going to PC and consoles, Armello is now available for all iOS devices. Described as a "swashbuckling adventure" that promises to deliver the "deep tactics of card games, the rich strategy of tabletop board games, and the adventure of fantastical RPGs."
Armello is free on the App Store.
Ubisoft is now accepting pre-registrations for Might and Magic: Elemental Guardians. The new strategy RPG based on the Might and Magic franchise is set to launch to both iOS and Android on May 31. Players who register now will receive a "special creature." Here is the teaser trailer where you can see some of the characters in the game.
Here are the rest of this week's noteworthy App Store releases: