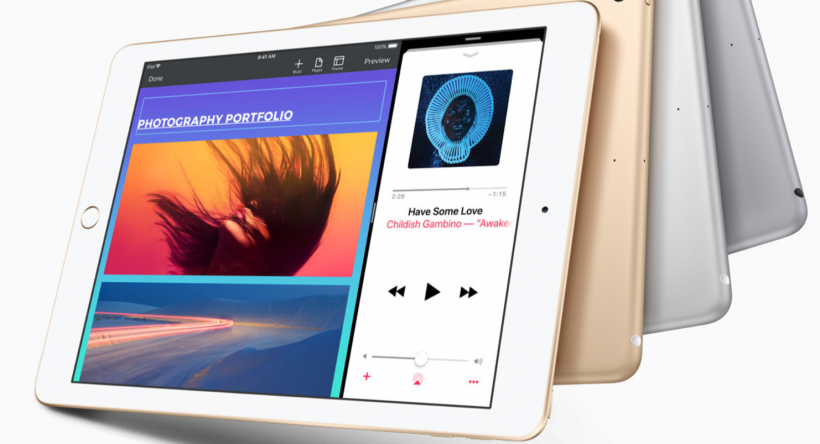 Apple plans to win back students and teachers with a new low-cost iPad and education software, according to Bloomberg. The company next week will return to its roots in education when it holds its first major event of the year at Lane Technical College Prep High School in Chicago.
Apple will allegedly unveil a new version of its more affordable 9.7-inch iPad alongside new software geared towards students and teachers, said people familiar with the matter. The unnamed sources did not reveal any additional details about the new iPad or what the software will be.
Apple is trying to catch up with Google and Microsoft who have had success in the education market with their cheaper models of tablets and laptops. Bloomberg notes that "last year, the global educational technology market generated $17.7 billion in revenue." Apple only accounted for 17 percent of hardware shipped to American students. Tim Cook and his team hope to grab a bigger share by offering a new iPad at a lower cost than the current $379 model. The DigiTimes has claimed that the new iPad could cost as low as $259.
Apple is also purportedly working on a new, cheaper MacBook laptop, but it will not be ready in time for the event. The rumored low-cost MacBook will most likely replace the MacBook Air as a cheaper alternative for students. The MacBook Air hasn't seen a major refresh since it was originally released in 2010.
Apple's 2018 "field trip event" will take place on Tuesday, March 27 at 10am ET. It is still unknown if the event will be availble for live streaming.