Glasses free 3D technology is a hot item in the Android market, and now Apple is getting in on the action. A Japanese firm announced a new lenticular lens technology that utilizes a thin piece of film to create an illusion of depth.
The new Pic3D film can turn your iPad, iPhone, iPod touch or any LCD display into a naked-eye 3D device. iPhone and iPad sized sheets will begin rolling out in August, priced at $25 for the iPhone model and $186 for the iPad sized film.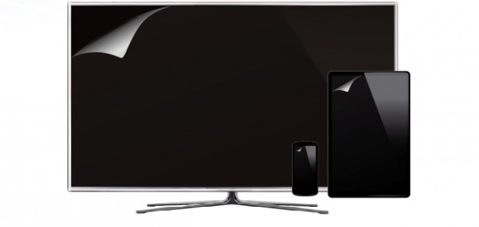 All the user has to do is place the scratch guard-like film over their device and watch side-by-side video formats to create a 3D experience. This is the first technology that allows a glasses free 3D effect for almost any device without any major modifications.