Learning a valuable lesson from the music industry, newspapers and magazines have been trying to figure out way not to hand their lives over to Steve Jobs. The newest trend is offering free tablets with subscriptions to their publications. The Tribune Company, who owns newspapers like the Los Angeles Times and The Baltimore Sun, is looking to develop their own tablet to compete with the iPad.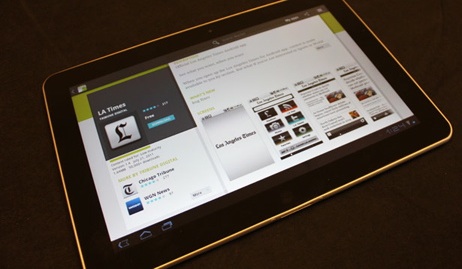 The Tribune has been working on a possible promotion where new subscribers to any of their papers can receive a free or discounted tablet. For this to happen, they will need to team up with a manufacturer, like Samsung, and a cellular carrier.
CNN writes that the "tablet is expected to run a modified version of Google's Android operating system and prominently feature software for the owner's hometown newspaper." However, developing the device turned out harder than anticipated and progress has been met with some delays.