Amazon sent out invites to a press conference in N.Y.C. on September 28th. We assume the media event is being held to announce their new and improved Kindle type tablet. This new device is Android's last hope to compete with the iPad.
The 7-inch tablet is rumored to look like the BlackBerry PlayBook and to feature a backlit color capacitive screen. The press has been quick to crown many devices "iPad Killers" in the past, but Amazon hopes to succeed where the others failed, by offering deeply integrated services like the Kindle app and the Amazon Cloud Player for a cheaper price. They're also rolling out a skinned version of Android to distance themselves from Google.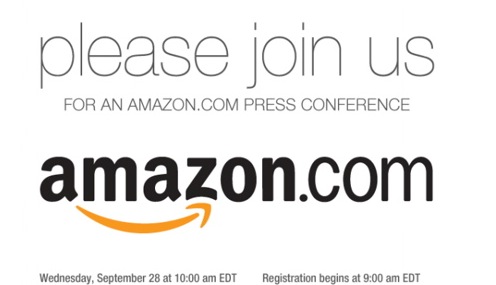 The HP TouchPad fire sale proved people will ignore the iPad if the price is right. Amazon has the weapons to offer plenty of material like movies, books and music, but the question is can they deliver a decent slate for such a cheap price?